Documentary. Israel.
75 min. 2022.
Writer & Director: Iris Zaki
DOP: Avner Shahaf
Editor: Nili Feller
Production Designer: Avshalom Smolarchik
Costume Designer: Rona Doron
Sound Designer & Mix: Shahaf Wagshall
Color Grading: Ido Karilla
Line Producer: Adi Sela
Producers: Ronen Machlis-Balzam, Iris Zaki, Hila Guy, Asaf Galay, Peter Hutchison
Participants: Moshe Zaki, Iris Zaki
Cast: Nur Fibak, Rivka Bacher
Production Company: Metaphor Ltd.
KAN 11 – Israeli Broadcasting Corporation, Makor Foundation for Israeli Films, Gesher Multicultural Film Fund, Jewish Story Partners.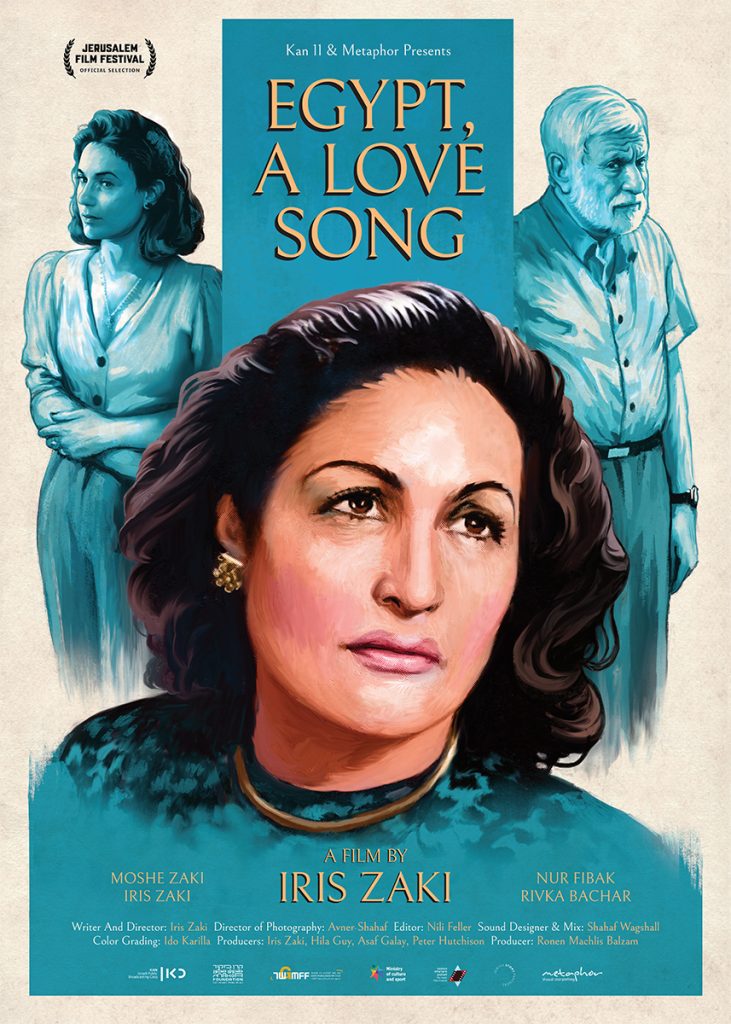 Souad Zaki was a famous Jewish Arabic singer in 1940s Egypt, starred in films alongside Umm Kulthum and became famous all over the Arab world. She married to a renowned Muslim musician – Mohamed Elakkad, with whom she had a son. After Mohammed abandoned her with their child, Souad fled to Israel, where she was consigned to live a poor life. Souad's granddaughter, Iris Zaki, brings her tempestuous story to life in a sweeping project that crosses cultures, religions and cinematic form – marrying scripted period scenes and rare archival materials with an intimate father-daughter documentary journey, exploring a family's complex identity.