Drama. Israel.
14 min. 2023.
Director & Writer: Gal Gonen
DOP: Jonathan (Johnny) Karny
Casting: Lital (Lilu) Goldfine
Editor: Roman Shumunov
Art Director: Nofar Ben Avi
Sound Recordist: Gal Naim
Sound Designer & Mix: Lior Waitzman
Colorists: Adam Ellert
Line Producer:  Nitzan Salem Kazula
Supervising Producer: Ofir Habot
Producers: Ronen Machlis-Balzam, Hila Guy
Cast: Alex Silberg, Alona Sa'ar
Production Company: Metaphor Ltd.
MiDarom Film Fund – Films from the South of Israel, Gesher Multicultural Film Fund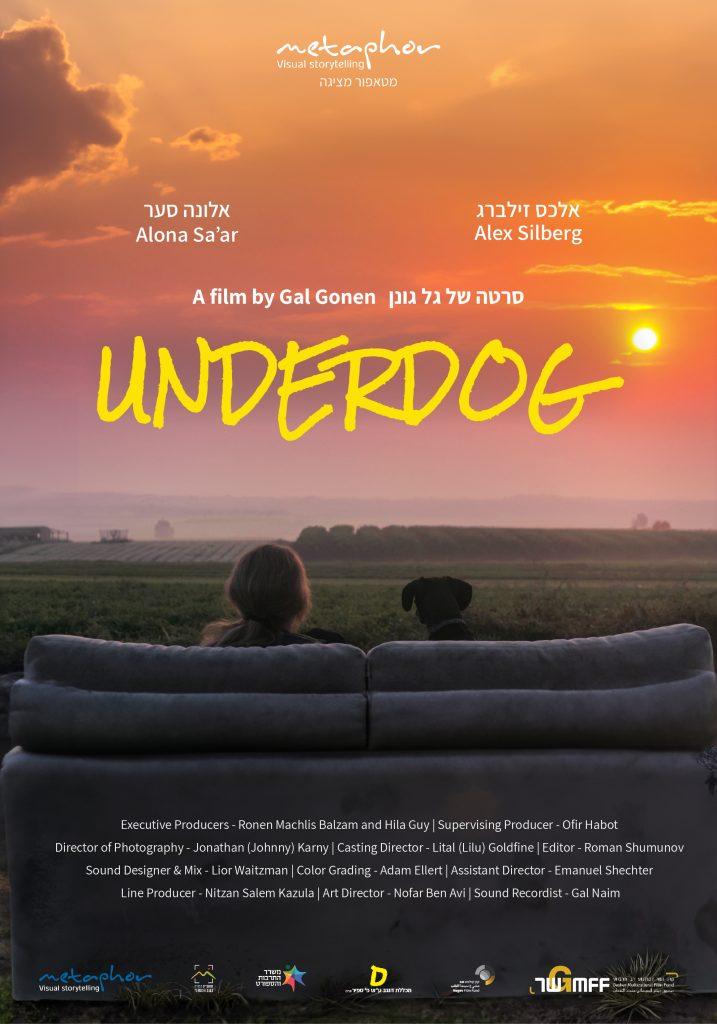 Mali's father left her (18) a few years ago to start a new family. As a result, she destroys a building with graffiti and is sent to do service work at a dog shelter at Kibbutz Bror Hayil. There she will meet a rejected dog that no one wants. When he escapes suddenly, she will find him in the fields, and they will spend the night together and get closer to each other.
But when the manager brings in new dogs, Mali will do an extreme act that will cause the manager to report her.
To everyone's surprise, the dog will eventually be taken by a little girl. The manager and Mali will understand then, that in life one must know to forgive and that the choices we make are not always black and white. Mali will muster up the courage and decide to give her father a second chance.