Doco – Drama. Israel, Ukraine.
110 min. 2021.
Director: Roman Shumunov
Script: Simon Shechter
DOP: Evgeny Usanov, Ronen Kruk
Production: Ronen Machlis-Balzam, Emanuel Shechter, Hila Guy, Lior Sasson
Cast: Yaroslav Kucharenko, Lila Otpovich, Anton Karlinsky, Pavel Ivcin, Roman Lukyanov
Production Company: Metaphor Ltd.
KAN – Israeli Broadcasting Corporation. Gesher Multicultural Film Fund, Israel Cinema Project – The Rabinovich Foundation for The Arts, Israel Ministry of Culture and Sport, The Cultural Administration, The Israel Film Council, Israel Lottery Council for Culture & Arts, Claims Conference Fund, Genesis Fund.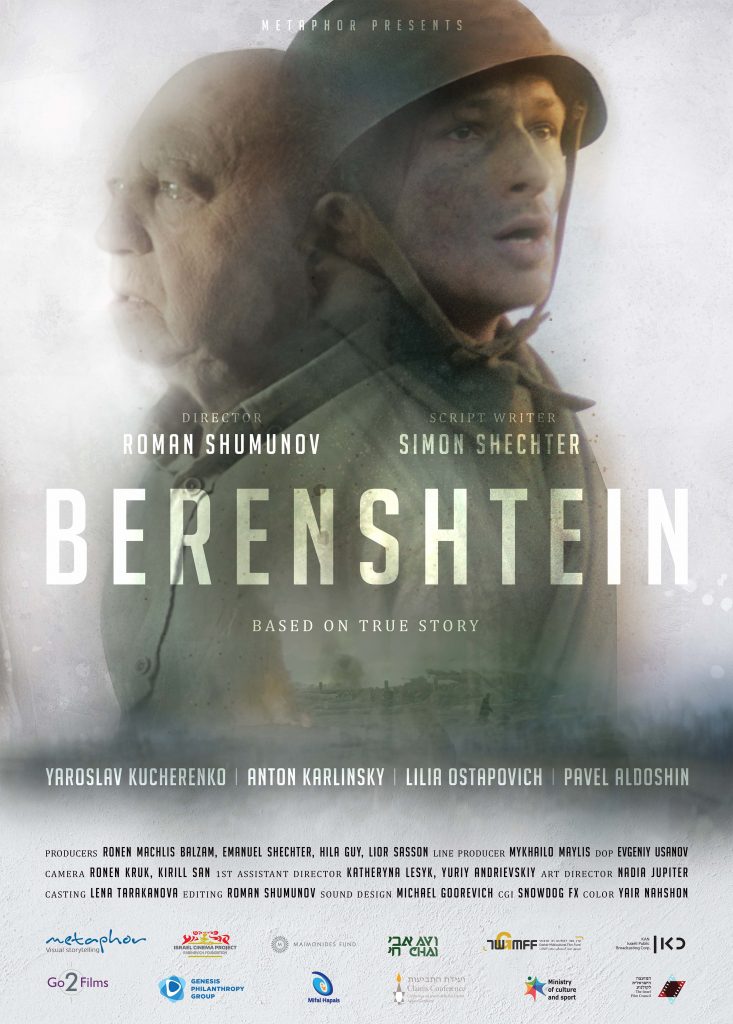 The last great partisan, the man who located and destroyed the facility where Hitler had developed his doomsday weapon, dives into his past. From these memories, rise sights that accompanied his life: children burned before his eyes, fellow partisans he executed, the love of his life which he relinquished, the Jewish prisoners he saved and the way he revealed his real name.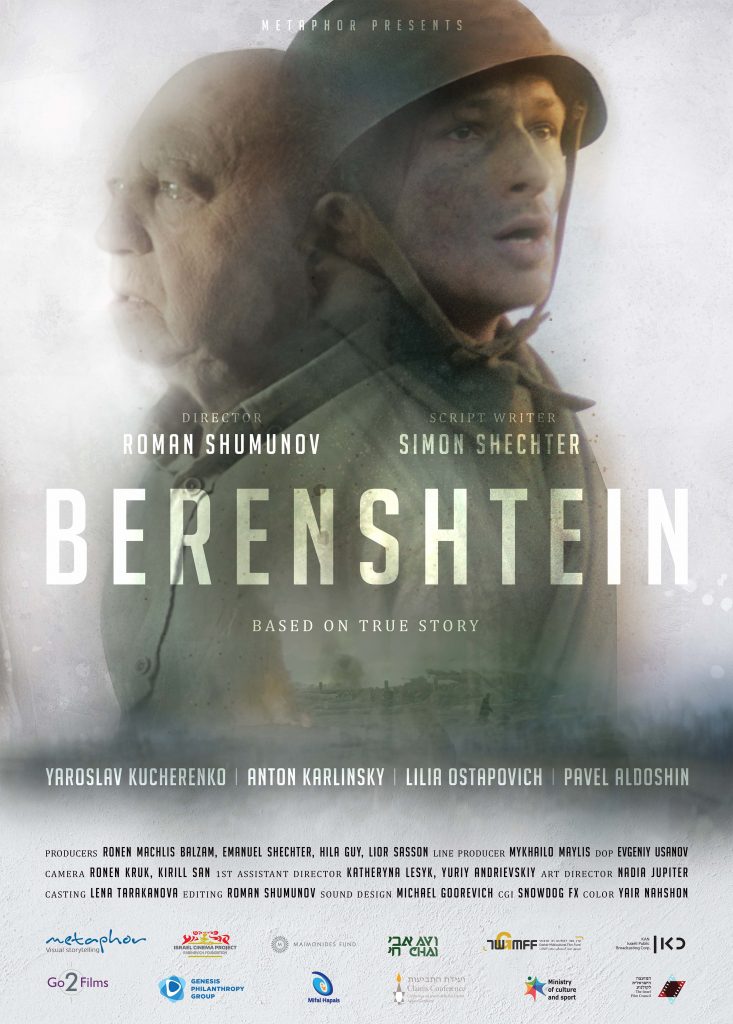 Philadelphia JFF (USA)
Mexico JFF (Mexico)
Warsaw JFF (Poland)
Stony Brook IFF (USA) // Winner – Jury Award for Best Feature
Kolnoa Film Festival (Czech Republic)
Jewish Film club Vienna (Austria)
Religion Today Film Festival (Italy)
Australia JFF (Australia)
Berlin JFF (Germany)
Zurich JFF (Yesh) (Switzerland)
Toronto JFF (Canda)
Montreal Israeli Film Festival (Canda)
Palm Beach Film Festival (USA) // Winner – Audience Award for Best Feature Film
Bangalore International Film Festival (India)